AI powered, real-time monitoring of your pumps and rotational assets that predicts failure before you lose time and money.
Scaling World Class Performance, Using the Wisdom of the Fleet
PumpsAI enables top-performing companies to scale world-class performance across their fleets through a single-minded focus on pumps and their optimization.
Using real-time monitoring, PumpsAI's vision is to build the world's largest multi-brand pump performance dataset. Armed with this massive data and AI, PumpsAI will provide an intelligence edge for our customers. Less downtime, higher yield, more profit.
The Promise of AI, Delivered Today
Put an End to Downtime.
Start Optimizing Your Uptime.
Real-Time Monitoring
Consistent performance with accurate, live visibility into your entire fleet.
Replicate Your Best Performers
Optimize and match performance across all like assets, across multiple locations.
The Future, Today
Future-proof your operations and gain a competitive edge using the data you are already collecting.
Squeaky Clean Data, Without the Cleaning
Remove the need for data cleansing, aggregation and normalization – jump right to meaningful insight.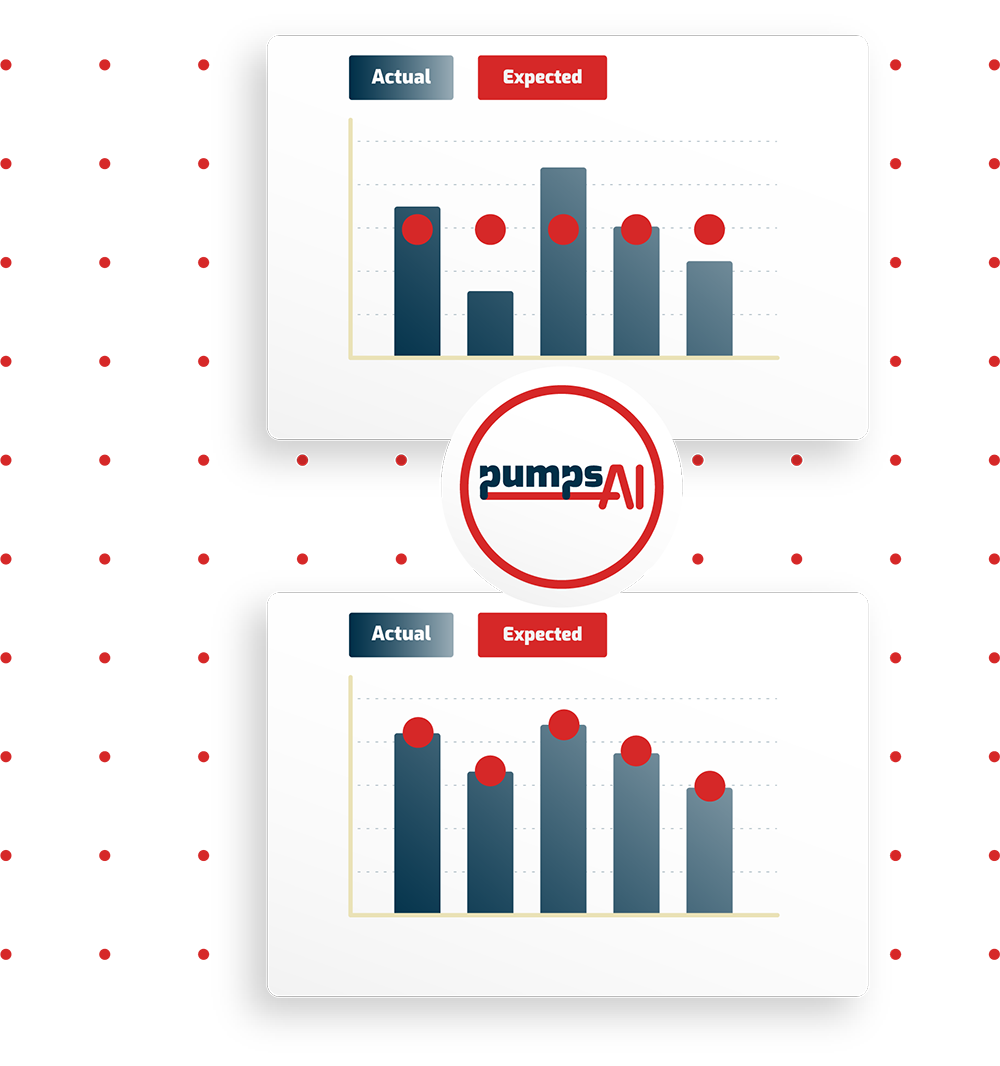 Normalized Variation
The High Cost of Unexpected Variation
The difference between expected and actual performance has costly impact to your organization.
Product impacted by pump failures can be doomed to the waste bin and variation in pump lifetime means predicting failures using historical averages may be guesswork at best.
Computers Are Awesome
AI Predicts the
Unpredictable
Complex signatures seen across disparate signals are difficult to identify with the human eye. In a fleet of thousands of pumps, it's a massive job to track each pump's unique history and monitor performance.
PumpsAI machine learning identifies non-normal conditions to provide predictions long before a human can.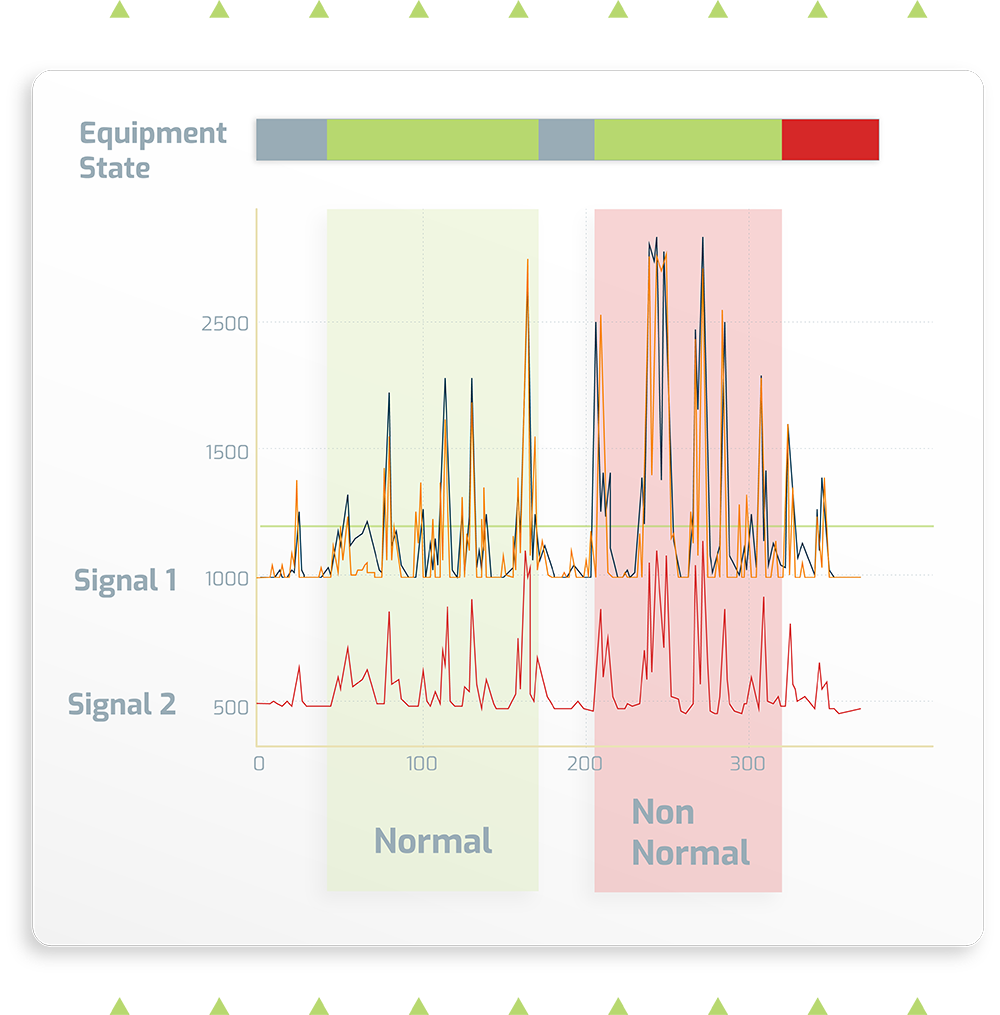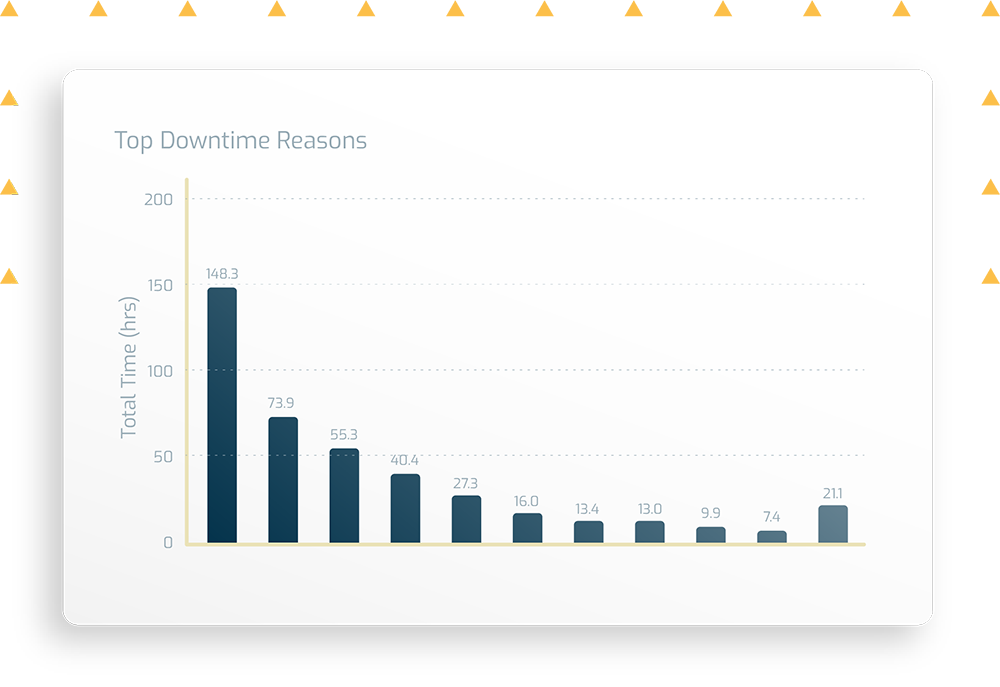 Get Back to Meaningful Work
Free Your Team
to Innovate
Your team is talented and should spend their time doing what they do best, innovating. Often, engineers spend too much time cleansing, merging, and sifting through data.
With PumpsAI, your team can view assets in real-time and actionable insights are delivered by automated workflows.
Spend more time innovating
No more disruptions,
just progress
Analyzing heaps of disparate data is monotonous and annoying, especially across a fleet of thousands of pumps. Unpredicted down time has negative effects felt across the entire organization. We want to help you make use of all your data to accurately get ahead of failure, while freeing up your time to let you innovate.
Accurate predictions on pump failure
No need to cleanse mountains of data – just insights
Free your engineers to innovate

Try PumpsAI today, risk-free.
Let us show you exactly how we can give you the promise of AI, today.